Yay!
I made some bread over the past few days. The bread is a modified version of a Peter Reinhart recipe in
Artisan Breads Every Day
. I will post the recipe soon. It was absolutely fantastic. My family had a picnic while we watched the first episode of the new season of Downton Abbey. The first episode was pretty amazing-- even thought I've been reading spoilers all week it still went a lot of different ways that I imagined (especially with Mr. Bates' story line). It was a little bit uneven in the pacing, but still great. Can't wait for next week! The show and the bread were fabulous. The bread was a sourdough, but it was really sweet and nutty in it's flavor. My dad gave the crust of the bread a 9/10, which was pretty fantastic.
Crust was Fantastic.
Not Perfect Crumb, but YUM!
The bread was about 60:40 white:whole wheat. It was just lovely.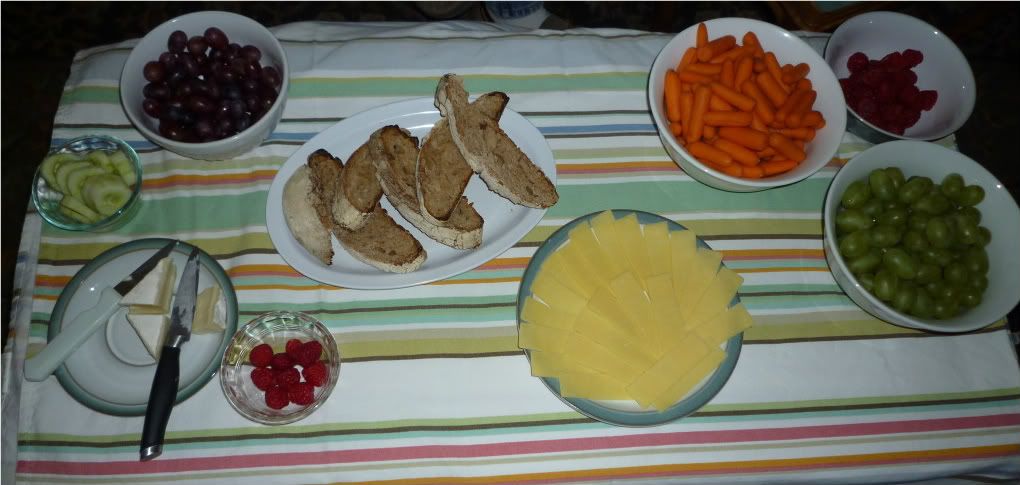 Picnic Spread
We also included one of our fresh home-grown cucumbers in the spread.
Cucumber from the Yard