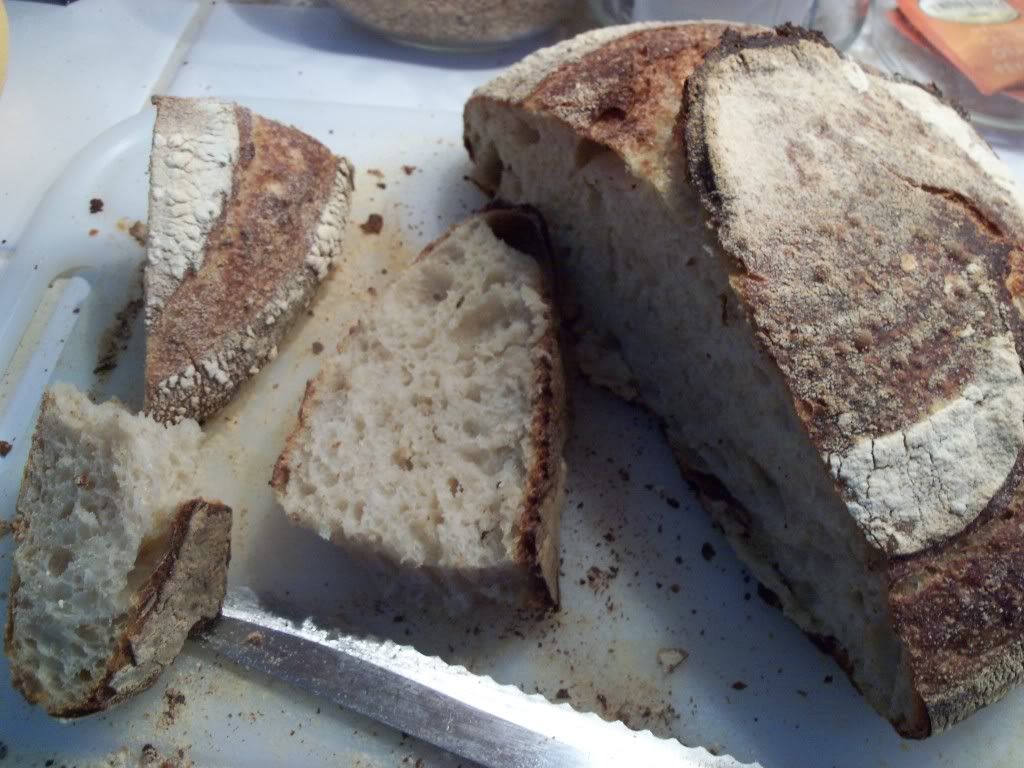 Debris
I realized recently that although I love to bake bread, I am more of a bread-for-eating person than a cookistry/baker artist. I like the warmth, friendliness, and flavor of the bread and I am only going to make it if it sounds like something that I would enjoy eating. So as much as I tried to keep myself from making
Tartine Bread
in order to explore other options, I keep coming back to it. When Cerinthus was here, I made us a loaf of the
Country Bread
for a picnic lunch. It was lovely.
Crackly, wonderfully caramelized crust.
More importantly, I may take a hiatus from bread baking in general. I love it and it's fabulous, but it's incredibly hot here and the oven makes it stifling. Furthermore, most of my favorite bread recipes take a lot of time and I am taking two classes at the local big university, preparing graduate school applications, and studying for my fall exams, so I have more than enough on my plate. I will definitely miss my bread, though, and I think it will make a major comeback this winter.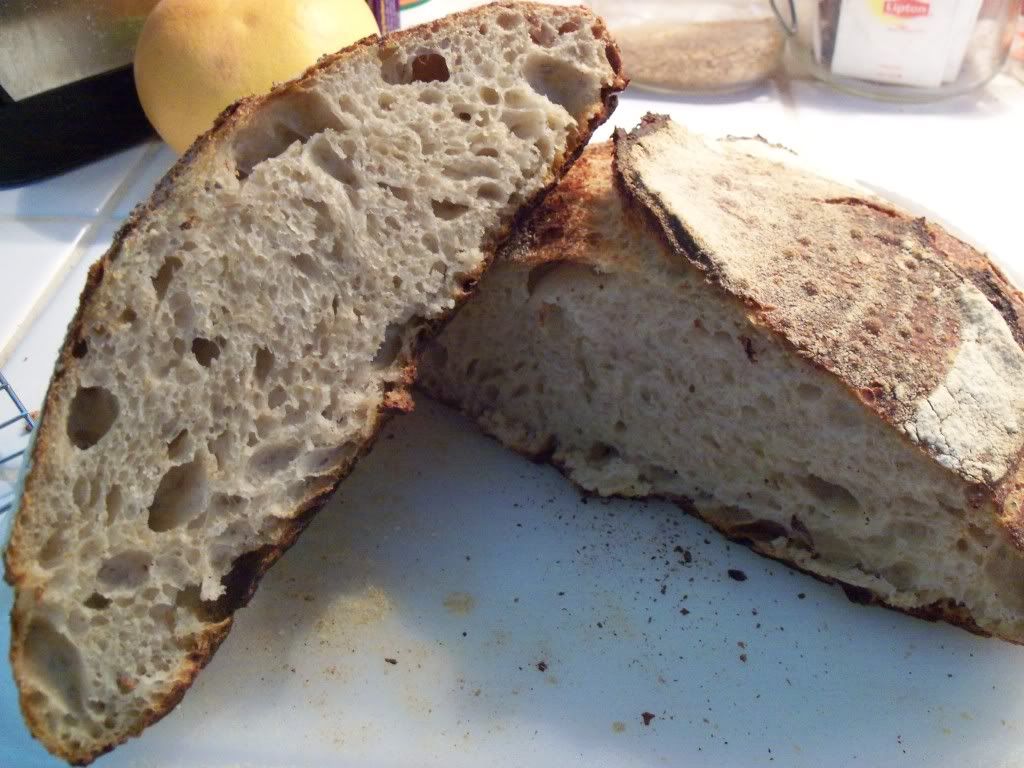 Moist, soft, flavorful crumb.
In the meantime, I will do some other cooking blogging as well as other random thoughts that come to mind.