Sulpicia Asks: Where was Electra lamenting in Sophocles' Electra
?
I recently saw a wonderful production of Sophocles'
Electra
. You can read the review on my
blogpost
. In the play, Electra spends most of her time crouching outside of the gates of Mycenae.
Cerinthus Answers: Right where those tourists are in my photo!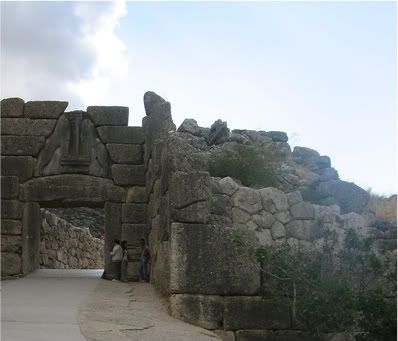 Photo by Cerinthus