Early-Morning Bread
I got up early to bake bread this morning, so Servia woke up to the smell of a crust caramelizing on a (mostly) whole wheat loaf. I went back to sleep while the oven was heating, but after I put the bread in, I drank a cup of tea and went over my Greek flash cards.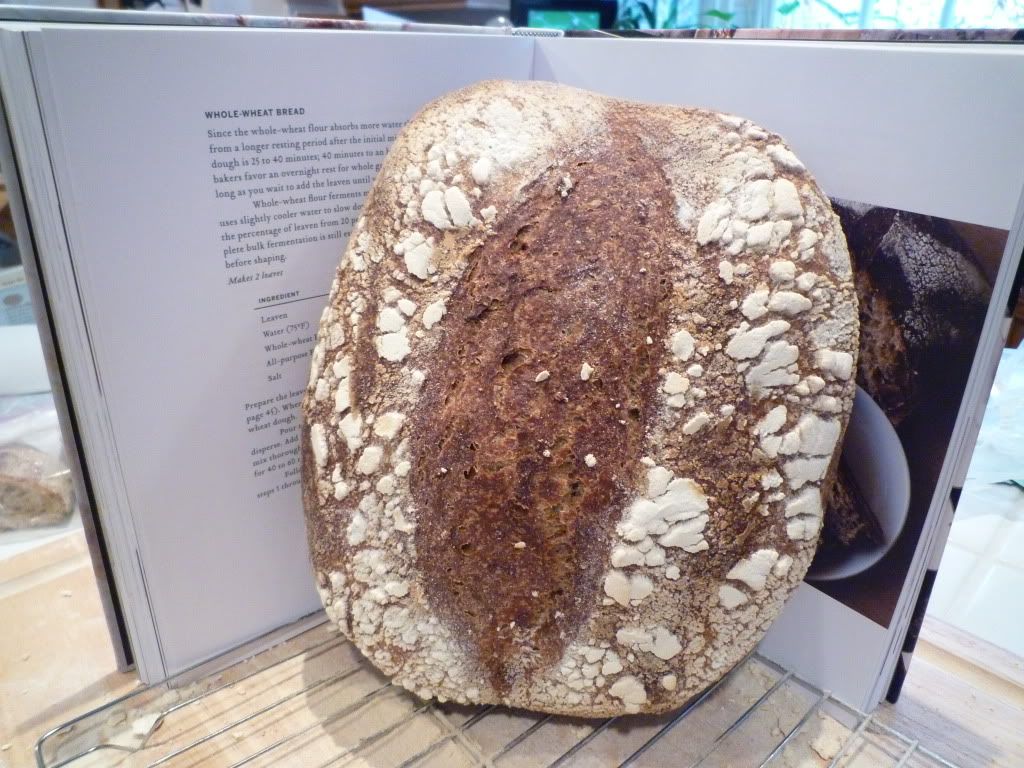 Crust
The reason that I got up so early to bake bread was that I went to my morning step-aerobics class at the gym. It's been a couple weeks, as I had a cold, and so I was really out of shape. As tiring as it was, I came back to a wonderful loaf of healthy-ish bread that tasted heavenly and the crazy dance moves and hundred or so sit-ups didn't seem so bad.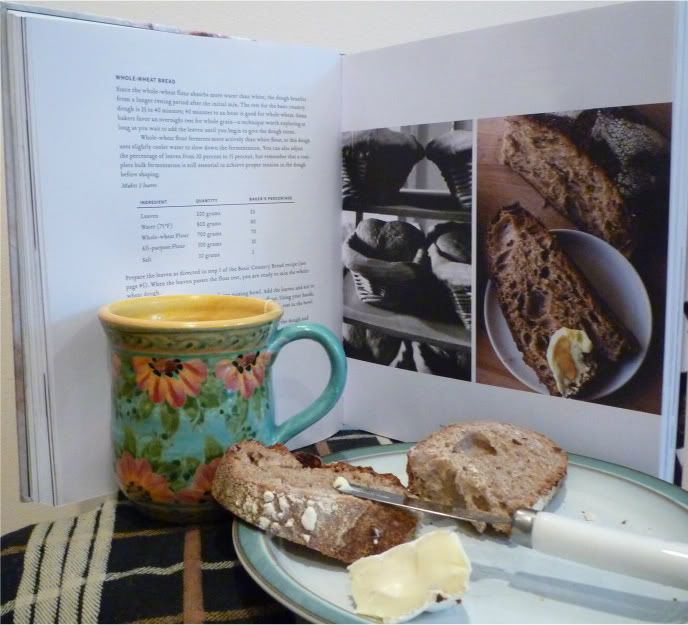 Post-Workout Snack
I think this is the most open crumb of all of my attempts at the Tartine Whole Wheat Country loaf. It's not like the
one posted by txfarmer
, but I think that is partially due to my shaping/scoring difficulties. Although I've been baking bread for almost two full years now, I'm still a neophyte.