Ever since I was about eight years old, we have always put out the Christmas mice. The mice are fairly subtle; the family sits in a wreath given to us by my grandmother and the angel mouse tops our tree. So why the mice?
When I was seven or so, my mom caught the end of a Christmas special called "On Christmas Eve." The special is a silent, animated, short film with beautiful drawings and music that depicts a fairy's quest to bring Santa to the house of a chimneyless girl. I know, it sounds ridiculous, but it is so sweet. In one of the side plots, the fairy awakens a family of stuffed mice (who look exactly like our Christmas mice) to help her in her quest to bring Santa's slay to the little girl. We bought a copy on VHS many years ago, but we have never been able to find a DVD copy.
Recently, someone posted a poor quality version on youtube in three pars:
1
,
2
,
3
. Enjoy!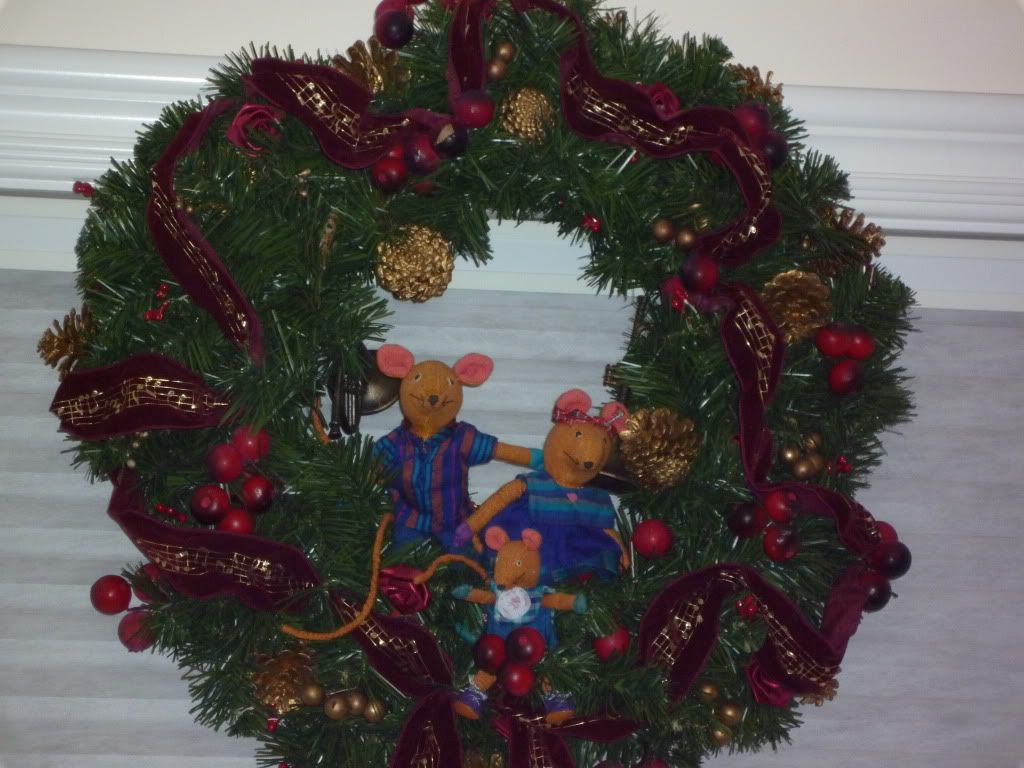 Family of Chrismas mice.
Angel mouse in the tree.