Today
(and
yesterday's
) baking experiment was a learning experience, to be sure. The Reinhart ciabatta turned out well with a few small problems while the Rayner pizza dough turned out poorly with a minor upside. First, the bad news, then the good news.
Pizza Goup:
Well, no matter what we did, it did not rise. I cooked it anyway. It was flat as a pancake and once it began cracking and looking like the Sahara desert. When I broke it open I was surprised: the bread inside had a light and bubbly crumb (although it was
severely
underdone because I was afraid to keep it in the oven any longer). I nibbled at the edge, which was cooked. It was actually good! Since I let it sit overnight, it was
very sour
, but I liked it. I think I might up the salt from 1.8% to 2% if I make it again and I will actually try to make it rise.
Pizza Goup: Out of the oven.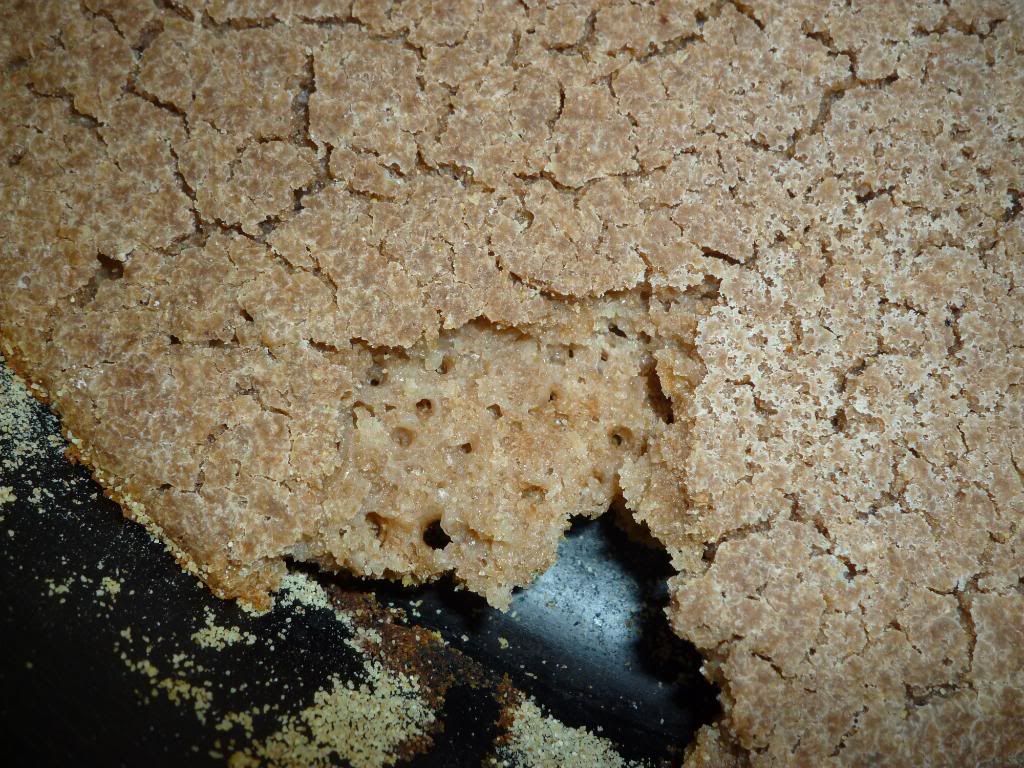 Pizza Goup: the crumb.
Ciabatta:
The ciabatta from
Artisan Breads Every Day
, despite
my hesitation
, came out beautifully. I did an experiment: I did one of on parchment paper as
Reinhart
suggests and placed one of the loaves on the pizza peel in my traditional style. I have decided there is no reason to use the parchment paper except maybe for the first proof. I also realized that every oven is different. At least for my oven, the turning the oven to 525 degrees F (our highest setting) before turning it down to the 450 degrees F baking temperature is a
terrible idea
(
Reinhart
54). The bread had beautiful oven spring, but after the first 12 minutes it almost immediately began to burn. After another few minutes I turned it down to 350 degrees F and
after another minute or too tented the bread with aluminum foil to prevent it from burning further. My suggestion is that if you have an oven like mine (and are using an oven stone) just heat the stone up to 450 degrees F. That being said, the bread still turned out extremely well.
The larger loaf, rising for the 3rd time.
The slightly smaller loaf rising on the pizza peel.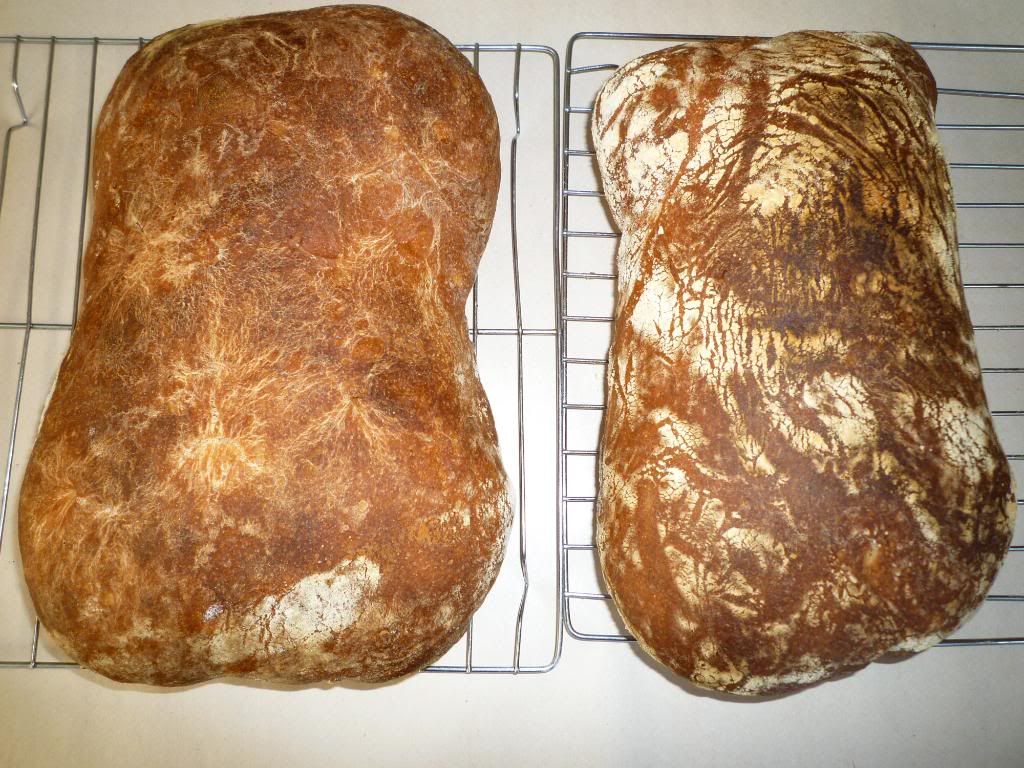 The two loves, out of the oven.
A nice, open, irregular crumb.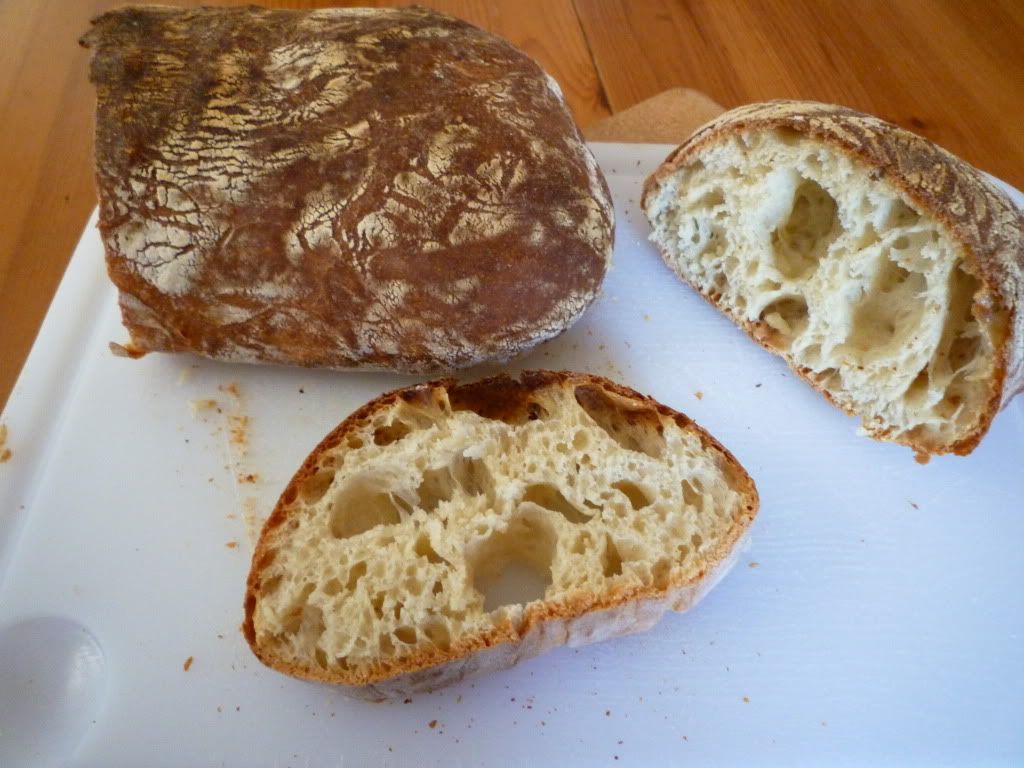 Crust and crumb!
The Aftermath.
It was lovely. I ended up eating more of it than I intended so it was lucky that I did not have much lunch. If you can get a hold of the book, this is a recipe I would highly recommend, especially with brie, a creamy soup, or as the bread for a sandwich.