Over the past month, I have tried a few wines from various sources that I have not had a chance to review. None of them compare to the wine I had on
Valentine's Day
, but the Le Petit Roy was a very nice table wine.
As always, my wine reviews are very inexpert (as I have a rather
unsophisticated pallet
) and silly (even more so becaquse it has been a while since I had any of these wines) but I enjoy reviewing them anyway. If anyone has tried any of these wines, I would love to compare notes.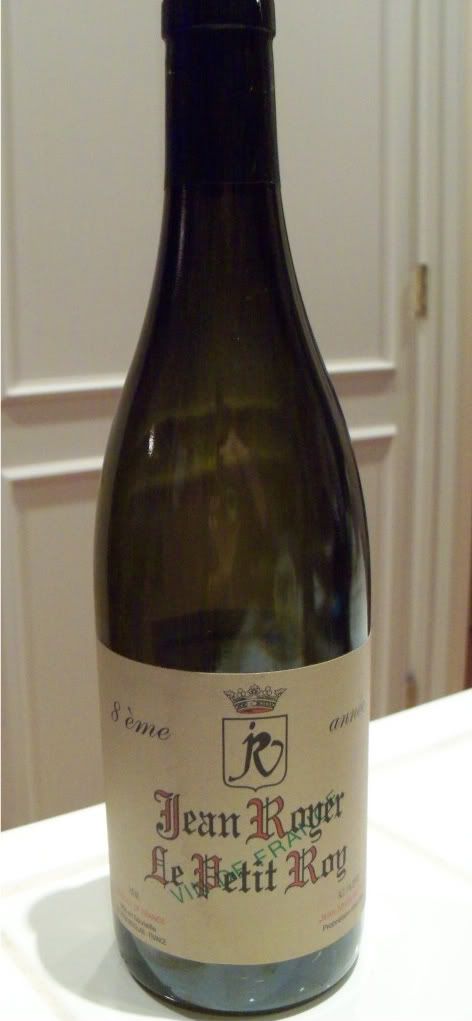 The best of the three by a mile was the Jean Roger 2008 Le Petit Roy. This was a French table wine from
Garagiste
and it made me want to sample more French wines rather than stick to my usual California fare. The wine was a dark red; it was pretty but nothing like the brilliance of the
Newlan Cabernet Savignon
. The flavor was very earthy and minerally. Overall it was a friendly complex wine with a spicy taste, more like cinnamon than pepper. It paired nicely with the spinach ravioli which was in a very garlic-heavy aurora sauce.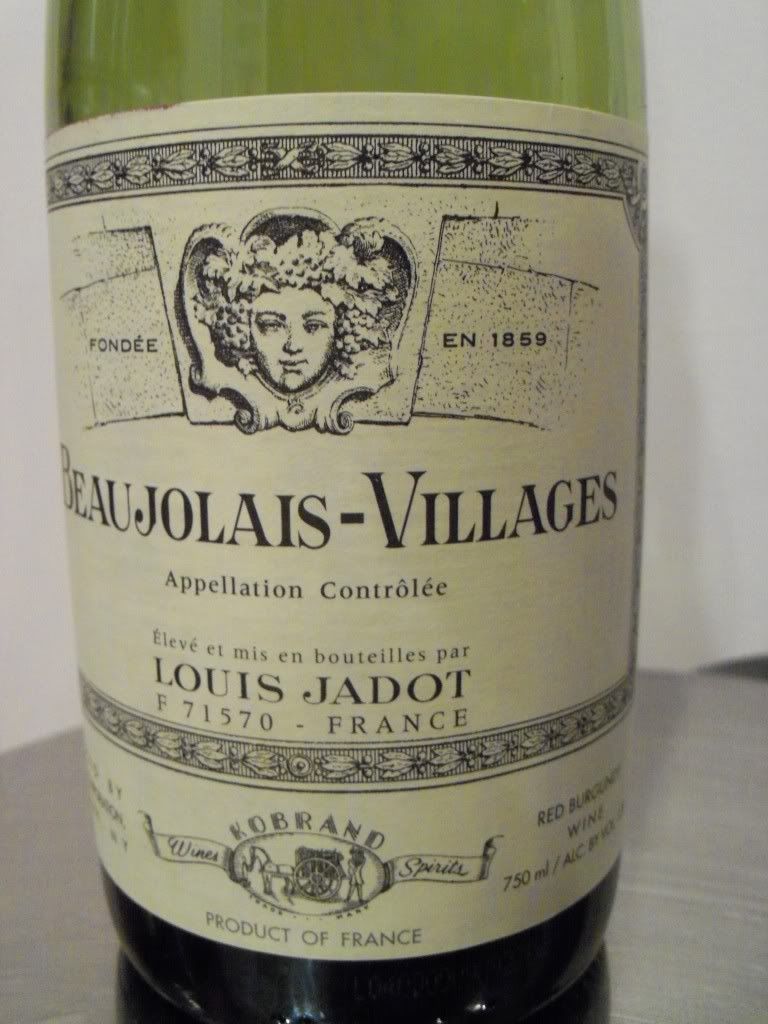 The previous week, we tried the Louis Jadot 2009 Beaujolais-Villages, sent to us by my grandfather. Both the look and the taste were slightly watery. It is a light, smooth wine without much complexity and a slight tannic finish. It would not overpower a light dish, which is nice, but even more than many of the table wines I have tried, it is not a wine that you would want to sip for it's own sake. I think I paired it with
chicken piccata
and it was a reasonably decent pairing.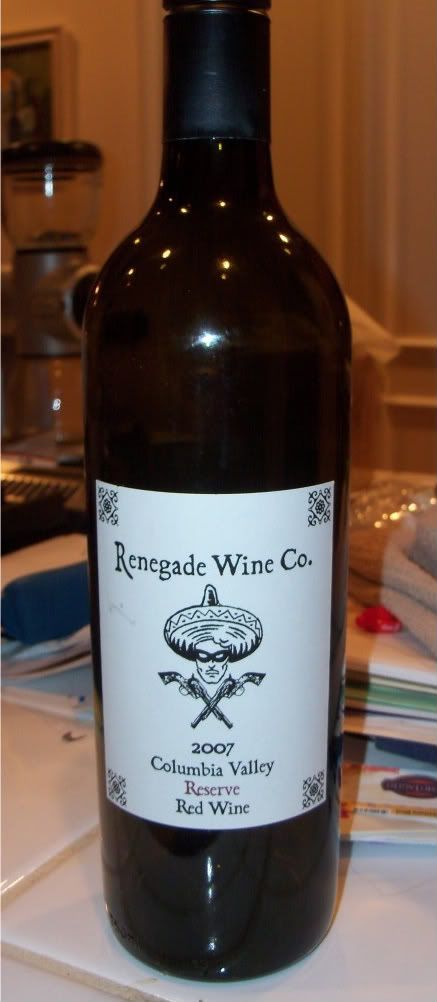 The Renegade Winery (which I believe is a false name) 2007 Columbia Valley Reserve Red Wine was one of the
Garagiste
"mystery wines." These are wines that are sold without their traditional lablings and for less than their usual price because of a glut of grapes. It's a very cute and wonderful idea (especially for someone who wants to expand their palate and cannot or does not want to generally afford most of these wines) and I explained it in more detail in a
previous blogpost
. Both of the previous mystery wines that I tried-- the
Camille
and the
Script & Seal
-- were wonderful. The Rogue did not live up to their standard. I remember it being almost purple in color. It was a wine that's taste could be charted by a linear function: it was light at the start and increased it's flavor until the expansion died with a tannic bite. It was not bad, but it was not spicy or complex (both things I prize in red wine). Servia liked it a lot more than I did. However, we at it with chicken marsala and it complemented the dinner fairly well.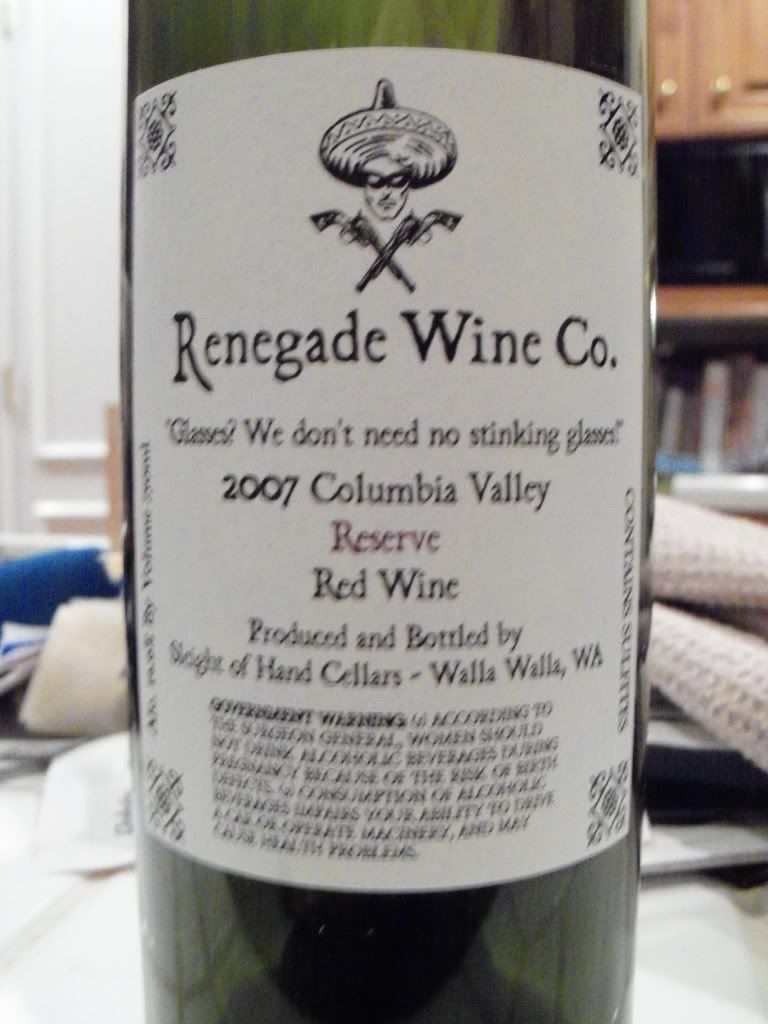 I know this picture is a bit fuzzy, but I thought the back of this bottle was quite amusing.